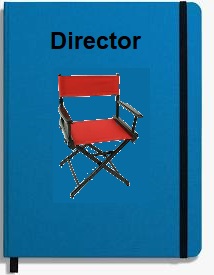 Studio News
9/30/2023 1:08:37 AM
For new sign ups you guys need to validate your email address. Thank you so much! Lexus @ DF
7/12/2023 9:19:43 PM
Just a reminder guys! If you abandon your account for over a year the security software will restrict or terminate the account. If it is getting close to a year or over a year since you last purchased videos then you better buy videos as soon as you can or the security software will flag the account for termination. Thanks for being supportive to the girls!
5/11/2023 2:44:03 AM
Hi Guys! So a brand new producer from Venezuela made a first BP video. I added it to the What's New page and you can find it in the Amateur-Video section. The video is titled "HOUSE OF PUNISHMENT" We should support them! The video is actually really good. So add this to your account and you can contact them directly for a custom video. Thanks so much! Kay @ DF
2/12/2023 12:59:04 PM
Want to open an account using bitcoin? No problem! Send $25.00 USD in bitcoin to open the account. Afterwards you can pick 6 videos and we will add them into your account. After your account is open with videos in them you can use a credit card to purchase more videos. Send bitcoin $25.00 USD to BTC address 32Q29kNysx1fnLJYihkbmq8P4i3Ft1668g
2/12/2023 12:55:18 PM
CashApp $25.00 to $DFvideos to instantly open an account. Lets get your account activated. cashapp to $DFvideos $25.00 Once your account is activated you can pick 6 videos of your choice and we will add them into your account. After that you can buy videos with a credit card directly from the site. After you cashapp 25.00 send a message from the contact us form.
1/21/2023 3:27:15 PM
If your account is restricted, contact us from the website contact form to have it fully activated when you are ready to buy videos again. Support-DF
12/3/2022 8:40:52 PM
New videos were just added to the VIP section and the Amateur-Videos section. Thanks Guys!
10/8/2022 11:59:29 AM
So everyone's asking where to find the new A-LSP videos. All 5 LSP-New Videos have been added to the Amateur-Videos section.
8/29/2022 8:44:14 AM
ALL ACCOUNTS with NO Purchases will be terminated. New accounts will be terminated and you will be blocked from the website if you do not make a purchase within 24 hours after signing up and approved. Thank you for your support.
2/9/2022 11:24:44 AM
"PAIN SLUT REVISED" video comment... [In reply to star lord] Agreed! None of the fans requested her back :( it was a fans choice video nor did anyone order a custom with her.. so they sadly dropped her. They were upset about it too because she was a true submissive and they are hard to find. She was also insulted no one requested her back.. 😕 She was single too and would of set her up with a room at the studio.. fans are just fuked up sometimes.. stupid not to participate sometimes, seems only the trolls with negative shit to say like to cowardly post shit negative comments. Lost a good girl.. fans fault for not requesting her back for unknown reasons.. -and the video btw continues to sell off the charts.. I don't get it -Kay
12/27/2021 11:02:03 AM
NEW CUSTOM VIDEO- TO BE RELEASED SHORTLY - TITLE: GIRLS NIGHT OUT" with LEXUS AND PHOENIX. Thank you very much for the video! I really loved it, both girls performed really well! It's always a pleasure to see Lexus and her sexy pretty belly getting punched. The outfit was awesome, and also the way her belly got exposed during the video. And really great the part where she got punched while on the couch, I think that it is one of the more vulnerable positions to get punched. Looking at her red belly and hearing her gurgles/burps in the end of the video, Lexus felt for sure Phoenix punches, and I really appreciated that. About Phoenix, she was great as always, and damn, I think that this time I really fell in love with her lol, her outfit, glasses, hair, was so perfect and I loved how she enjoyed punching Lexus, like she was really missing to do that. Great work as always, and for sure I will order more customs from you! Thanks again Andy
12/5/2021 11:41:12 AM
I wrote some scripts for DF over the years when I was out of state and I just arrived in FL a few weeks ago. I would like to do some work for your company. I am a published writer, I have a plethora of computer skills, and I've modeled before in California. Despite all that I am sweeping and mopping out here, I would rather do that for a company I respect if that is all you have for entry level positions. I've purchased many videos from DF since it was JLP, and I have been eager to make money with your company. Over the years I've had conversations about how it is easier to sell videos featuring only women. I've still seen multiple uploads on your site with males and I would be interested in being immortalized in such a way. I also did boom mic operation for Warner Bros. back in Cali, so I can offer those services as well too. If there's an official application send it to me. I want to start yesterday. Salutations,
12/5/2021 11:38:44 AM
Good afternoon. The name's Vin, and I'm a boxer/independent writer. I actually learned about you guys for the first time (randomly) several years ago (probably close to a decade now) when I came across a video of yours (or maybe a few) I can't entirely recall. Needless to say, I was extremely impressed with the realness & force of the punches given/received in the videos (though admittedly I'd only seen a trailer/preview or a few), but didn't really look much further into DF's deeper work. Some years after that, a girl who came into a boxing gym I was training in referenced you guys, and I was reminded of the videos...and to my surprise, I then learned that you guys were local (bay area based). Long story short, I checked out some of your more recent content since then & was even more impressed at how far you've all come & are continuing on. Seeing as you guys are local, I also wanted to know if you guys are ever looking for a male actor to do some minor acting in some of your videos, or a writer to create some storylines, scenarios, ideas or add some input for some future videos/short films? Thanks again for your time, and I hope to maybe hear from you guys soon. Either way, no rush. Have a great rest of your day.
11/18/2021 10:29:01 AM
Funny email today: Hello, How are you? Big Fan of darkflicks. I am sorry to let you know that I masturbate whenever I watch darkflicks videos. Although I have tried to avoid doing that over and over again, it has never worked. With my love. George,
11/9/2021 7:33:10 PM
Supportive fan writes: tell me some girls are much stronger and can endure too much pain than men without telling me that some girls are much stronger and can endure too much pain than men. ? ? ? ? ? ? ? ? ? ? ? ? ? "Girls at Darkflicks" People loves the Female heroes such as: Captain Marvel, Black Widow, Gamora, Nebula, Wonderwoman,....etc. But for me, I have seen that the real female heroes are those who have been working at darkflicks.? You have actually redefined the concept of endurance, pain, .....
10/24/2021 2:22:19 PM
Customer review on his custom video titled "IMPALE ME" Sarena and Streetwalker looked great. I have over 300 videos in my collection and I've probably deleted just as many. There were a few parts where Streetwalker sunk her fist in deep while Sarena really sucked in her stomach. Those parts looked great. The last minute or so when Sarena was laying on top of Streetwalker was the best part of the video.
10/19/2021 4:58:55 PM
Customer Review on his custom order with Sushii and Kitty. Video is titled: "KNEADING SUSHII" If you can add it to my account as well, that would be great! I just finished watching it and it really was fantastic! Thank you so much! The girls looked amazing! Kitty really had that look that she loved what she was doing and was very creative about doing it! She clearly knew what she wanted and how to do it! It just got hotter and hotter as it went along! And speaking of hot, Sushii is exactly as you said, super hot! She did a great job and her reactions changing and getting stronger and stronger as the video goes was great. I greatly appreciate the time and effort everyone put into this! It means a lot to me and continues the tradition of you making the highest quality videos! Thank you again!
10/19/2021 4:55:11 PM
A new custom for a new girl! Sushii and Kitty are both working out doing sit-ups and after seeing the ones belly, the torturer takes over. Kitty ties Sushii up, arms stretched above her head. She kisses Su's belly a bit before fingering her belly button and kneading her belly. Kitty gets really excited and great joy from torturing Sushii. Kitty switches from standing in front of Su and standing behind her. Su is turned on by the play and Kitty loves bringing her to the edge. But she isn't satisfied. So midway through Kitty takes Sushii down and puts her into an over the knee back breaker hold, really stretching Sushii out. Sushii cries in pain from the stretch and Kitty pushes her to the edge. Kitty then starts fingering Su's belly button deep again the roughly kneading her belly. Sushii is still hurting but is beginning to enjoy it. Kitty kisses sushii's belly button a bit too. Eventually Kitty really stretches Su out and the fingering becomes so intense that Sushii orgasms. Kitty let's her slave go free and Sushii grabs her, kissing her passionately. NOTE: So kneading especially is grabbing and squeezing the belly. Like digging their hand into the belly. Kinda like how a cook works with bread dough. Some people call this light belly clawing.
9/3/2021 1:01:39 AM
MISS EIDOLONA: Comes in to meet Jill and asks to join the team of girls. Stating she is no stranger to pain and thinks this would be easy for her she takes the challenge. After she gets punched in the stomach a few times she breaks down quickly and has a severe attitude problem. While taking the beating to her perfect skinny body she calls Jill a lot of nasty names. While Miss Eidolona gets her skinny little sexy stomach punched in she really screams in pain and the name calling continues even while taking hard punches to her skinny flat ABS . Before she can join the studio she needs to prove she is tough enough but she was never punched in the stomach ever before. Looking brave and standing tied to the half barrel wall and accepting this challenge hoping to prove she is tough enough to join the other studio girls. The challenge is on and Jill pounds that skinny belly to no end. No STRANGER TO PAIN she says, well the skinny girl trash talks Jill while she is getting her skinny weak belly beat in not realizing that name calling just makes Jill punch her harder. She just don?t get it, she wants to be able to be tough enough to join the team but her mouth gets her deeper in trouble. Calling Jill fat is not a smart thing to do while tied up in the studio. She pays the price alright and while she does earn bragging rights her perfect looking weak ABS were beat red and sore as Jill punched the bony flat sexy belly. Jill may of been jealous of her perfect skinny body and Eidolona thinks she is. REVISED with Clear Viewing Definition.
8/23/2021 1:10:19 AM
Custom Lily. 20-25 Minutes. ** 2 camera views (side and front) Cameras mounted on steady tripods. Close up shots. Start scene opens with: * Lily is fully restrained to a table with her legs spread in a Bikini. Notes: * Lily is not stretched out tight. * Lily's legs must stay open and remain spread apart during full duration of video. * Bikini stays low as possible. * Lily's stomach must be relaxed and not flexed all times. * Lily moans with pleasure to the thrill of the shock to her lower belly. * The bat handle and the fist should stay deep inserted into her lower abdomen. * Ram lower belly with bat handle and push down and move around while deep. * Do not hit the stomach area or upper belly. (Only just above the pubic bone.) Action starts: * Lily's G-spot gets stimulated with his fingers. * Fluid flows from her uterus by impacting her lower belly. * Handle end of baseball bat gets pushed deep into her lower belly and stir. * Punch this lower area (no gloves) * The baseball bat, with its thin end, plunges into the lower abdomen and stiles her uterus. * Push the fist deep near the pubic bone into the uterus and hold it there. * Sink bat handle and fist deep into the lower belly pushing down hard as possible into relaxed belly. * Push her uterus hard squeezing the liquid out of it. * Lily shows enjoyment from shock to lower belly. * Give her uterus a good stimulation (Lily shows feelings of orgasm) and pull her bikini down a bit. * The baseball bat, with its thin end, plunges into the lower abdomen and stiles her uterus. * Thrust the fist into the uterus and stiles the fist in a 1:1 ratio.
7/15/2021 5:39:30 PM
Hey guys! Anastasia just got in a custom, so you should be seeing her soon in what's new! Anastasia will wear pink boxing gloves and a bikini and bare foot for this video. Eventually will end up naked. POV Boxing Video The video starts with POV style approaching the model back stage. She is wearing causal clothes of her choice. You approach her and she is happy to see you again giving you a hug. You tell her you looking to face her in a boxing match. Winner can use the loser as a punching bag. She agrees cause she secretly likes being your punching bag. You then also tell her that after every time she is knocked out and cannot get up by the ten count she must take off an article of clothing. She gets all excited and can not wait to box you again. You have been friends for a while now. You finally strike up the courage to ask her out on a date since you have a crush on her and she said yes but only if you win this boxing match. Though truth be told she has a crush on you as well. He enters the area you both decided on for the fight but you have not arrived yet so she decided to do a bit of shadow boxing and pretend to get hit in the face and belly maybe some low blows. You finally arrive and compliment her. You tell her there are no rules anything goes so low blows and breast shots are allowed. She agrees hoping you give her some low blows during the match. The bell rings and you both approach. She goes for a quick left jab and you block and she laugh and then suddenly gets punched by a left jab herself. Then a right followed by a left again. She gets knocked around with some face and belly punches stumbling around kind of smiling enjoying herself a bit. Some low blows as well if she's ok with it. Then finally having your fun you knock her down as she falls down face first ass up. You then start counting her out as she just stays in that position partially out of it smiling as she then just manages to get up before the count. You then immediately uppercut her face and she falls down knocked out spread eagle. You start counting to 10 but she doesn't get up staying knocked out. You then take off her top revealing her breasts. should be the usual beat down POV boxing videos of her getting punch drunk all the way around the being used like a punching bag as she smiles and moan and groans out of it commenting you on your strength and telling you she likes it. Punches should be to her face, breast belly and low blows. Finally during the last few mins there will be only belly punches and low blows done to her as she confesses her love for belly punches and low blows. The scene ends with one final uppercut that leaves her spread eagle out on the floor. Up against the On the wall when she wakes up, she is naked after you strip off her bottoms. You then point to the wall and she knows what you mean as she leans up against the wall arm by her side being ready to be used as a punching bag smiling at you. What follows is multiple face and belly punches and low blows and breasts punches. She sometimes moves her arms up above her head making her look like a punching bag. Multiple times she collapses and you pause and you help back up again. The last min of this part only includes low blow punches against her. Finally she collapses onto the floor from an uppercut. Punches on the floor: She wakes up face up looking at you kneeling beside her. She compliments you on how well you are doing. You compliment her back on her hair and thank her for being such a good friend. She ask you what you like to do. You point to her belly. She replies with you want to punch my belly. You nod your head yes. What follows is some belly punches and face punches from different angles with her on the floor. Some breast punches and low blows as well. One final kiss of the glove as she smiles and a final face punch knocks her out. Camera pans over her unconscious body for a couple of seconds. Closing scene She wakes up on her bed naked and pink gloves wondering how she got here. You leave a note saying to meet you at your place for dinner. She smiles knowing she had a good time and cannot wait to see what it is for dinner. She changes back into her normal clothes and takes her pink gloves with her. She leaves all happy and excited for her date. The camera then fades away with her walking down the driveway smiling away from the house.
7/6/2021 6:58:05 AM
Hi from Upgrade! Hay y'all A new custom for Kitty again is in! Un freakin believable how many custom orders Kitty is getting! So here is what the customer sends in. This new video is titles "NO PITTY KITTY" .......................................................................................................................................................................................................................................................... The video starts POV style approaching Kitty. She is wearing pink boxing gloves and a sports bra and shorts with panties underneath, barefoot no socks. You are wearing shorts and black boxing gloves or red. She stands in the mat room facing you (camera). She has her arms up and is ready to go. "Let's have a boxing match", she tells you. "After every knockdown you can take an article of clothing off of me. But if it happens to you I'll get to that to you." You then quickly punch her face and she falls back against the wall. Then you start laying punches to her belly on and on and on. ............................................................................................................................................................................................................................................................ After that, the video should be punches all over her body. With punches to her face and belly. Some lower belly punches aswell around near her cunt. After about 3 mins of punching her face and belly she get knock down. She then smiles and you take off her top revealing her breasts. You help her back up and start punching her belly and face some more. Again after 3 mins she falls down and you take off her shorts revealing her panties. You again help her back up and start punching her belly and face again with punches. Finally she is knockdown and strip naked. The last part of the video is her getting punched in the belly while naked staring face up at you. Also low belly punches by her cunt as well if she is comfortable with that. Punching her belly as she moans to orgasm. During this time and the fight she can moan and be like "you suck at punching me." Eventually though she can be knocked out with one hard punch to her belly as she lays knocked out spread eagle on the mat. ............................................................................................................................................................................................................................................................ During the whole POV videos with punches to her belly and face she should be very masochistic and submissive smiling from the punches and moaning from the pain.
6/30/2021 5:07:12 PM
So this custom is completed now and just released: Inside the Dungeon setting lies covered on the crank table the Dungeon Masters most recent capture. The stretch rack that has broken many victims alike secures this lovely scared woman. Dungeon master with no gloves using his bare hands first uncovers the helpless victim, focusing only on her belly and her stretched out tight ABS. Streetwalker bound onto the cranking table loosely with a cloth gag in her mouth. After removing the sheet to reveal Streetwalker underneath wearing shorts and a crop top Dungeon Master pats and rubs her belly over her shirt a few times before lifting it all the way up to her sports bra, exposing her entire belly. He then cranks her even tighter, stretching out her belly more. He puts water on her belly to make it shine revealing her perfect abdominal definition as it reflects off the Dungeon lights. He smacks her belly, warning her of what is to come. He then starts poking her with his finger in different parts, getting a sense of where she is sensitive, including her belly button. He punches her stretched out tight abs, slaps her belly, claws her belly, and digs his finger into her belly button hard. At some point he pulls her shirt over her face, covering her eyes so she can't see what's coming. Works her belly for bit like that, then lowers it off her face. He turns her belly towards the camera, smacking it while she is turned, He keeps cranking her tighter throughout the video, pulling her abs even tighter, giving him more to work with. He also continues to wet her belly, making it glisten. He even sits on her legs, holding them down so she can't move as he torments her belly even more. He presses his fingers and fists into her abs, causing her to try and flex. Then follows it up with a stinging slap. He then massages her belly while it's tender before leaving her on the table exhausted. Producers Notes: This custom video is filmed with steady mounted multi camera views in Dungeon Lighting and Super HD Pro Audio Sound.
6/23/2021 11:42:09 AM
Lily makes a fan very happy today! Here is his review that just came in! .................................................................................. Lily I'm over 100% satisfied with your willingness to please your fans and I'm /we are so great full for you. There should be a hall of fame with all the of dark flicks models Jill ,Lily,upgrade,Ava ect. I want to say all the girls that perform should feel the same love I'm giving. But Lily has nailed the two custom clips that I have wanted (feel my pain) and this one . And to this production team in general I want to give you a five star rating for customer service- you are fast on making thing happen and deliver with quality and perfection thank you!
6/19/2021 10:38:43 AM
Kitty gets this new custom, Kitty is really pulling in customs these last few weeks.. What gives? Customer writes: I would like this video to be like Fade to Black (POV), but more like a strip fighting contest. Kitty should start out in a bra, shorts (no panties), and socks. Kitty says that if you can knock her down, she'll strip something off for you. Part 1: Kitty is confident, and takes the punches. Eventually a gut punch catches her off guard and she falls down, coughing and feeling sick. She is shaken, and takes her socks off. She gets back up, still a little confident but more wary. Part 2: Kitty is punched harder. She is starting to grow weak. A punch hurts her gut so much that she falls and gags. She dry heaves a bit. She takes off her shorts. She gets back up and looks afraid to keep fighting. Part 3: Kitty is eventually punched so hard that she vomits. As she is on her knees moaning from the punch and vomit, you take off her bra. She tries to get away and staggers back up. Part 4: Kitty is beaten down. She can barely fight back, and her stomach is destroyed. She vomits often and loudly. Sometimes she has to fall to her knees to puke. Eventually she is just held up against the wall and punched repeatedly, vomiting occasionally. The video ends with a final punch that makes her crumple in a fetal position, groaning in pain. She drags herself over to the wall where she braces herself and vomits everything she has left. Then she faints and the video cuts. Let me know if you can do this! I have another simpler idea if this won't work, but I'd like to get this video made. --------------------------------------------------------------------------------------------------------------------Customers review: THANK YOU for making this custom for me. Probably your best video to date. Kitty Is unmatched (but don't tell the other girls lol). 10/10
6/12/2021 7:37:20 PM
Customers review on Kitty's Vomit custom titled 'VOMITIZED Hello, The video is simply incredible, it is what I had asked for, and Kitty is perfect, the best I have seen. Please remember to tell me the price of the Anastasia vs Stretwalker video, and let me know when Lexus is available. This is the first of many others. Thanks Hello Please save the file to your computer, I can also add it to your DarkFlicks.com account. Kitty is asking for a review! Thanks so much Enjoy! (let me know when you have the file saved) or if I need to add it to your account. Support Jen
6/12/2021 2:04:44 AM
THIS IS CRAZY!!! KITTY GETS YET ANOTHER CUSTOM VIDEO ORDER!! What is going on with Kitty. This is a record breaker none of the girls received 5 custom video orders in a row. 5 CUSTOM VIDEOS IN A ROW! Here is the scripted idea the customer/fan sends in: Kitty comes home from work, she is dressed in pants and a white shirt (like the one used in men's suits). She is attacked by surprise by a man to whom she owed money. He starts hitting her all over her stomach, solar plexus, navel, and her rib. Kitty falls to the ground many times vomiting all the time. The man unbuttons her shirt, we can see her stomach full of blows, Kitty is in a bra that is loose, letting us see her breasts (otherwise, nothing happens), while the man continues to hit her with all his might her. Kitty's entire chest and abdomen are dirty from her vomiting, until the man gives a final punch to her plexus that knocks her to the ground, the final minutes we can see Kitty stroking her abs while she vomits for the last time. I would like Kitty to say several times "don't punch me in the stomach"
6/5/2021 8:21:06 AM
Review on Custom video order titled: KITTY WIDE OPEN Thank you very much for making the custom video! It is awesome as always! Kitty is great, I loved her performance in this video. The way she shows her belly so much, her reaction, especially when laying on the couch and being in big trouble with Phoenix punching the hell out of her, even when she's begging her to stop because she can't take more in her belly. I must admit that her soft belly is perfect to be used as a punching bag. And also Phoenix did so well in the video, it's always great to see her sexy figure and her smile while punching Kitty soft belly. It seems that she loved doing that so much! So, in the end, thank you again for the video, I loved it, and confirmed that you are the best producer of belly punching video. I will surely order another custom video soon! Great work!
6/4/2021 9:34:43 PM
Why is Kitty so popular now? Kitty just got in another custom video order! Wondering what it is about Kitty you all like so much. Well expect another brand new video to come out soon with Kitty. Kitty makes a huge mistake and takes a belly punching challenge from Phoenix! Phoenix beats her soft stomach red and raw while Kitty begs her to stop. But this is an open belly Challenge where Kitty holds her belly out and open bare to Phoenix. it's like an open belly challenge and Kitty losses so bad. Kitty's weak belly is beaten red sore and tender by Phoenix. Phoenix did not allow Kitty to stop the challenge. Well that is the studio news for tonight guys.. Your part time office girl May
6/4/2021 10:12:51 AM
Custom Request for Kitty again, still working out the fine details, Customer/fan has not yet sent the funds to support this. HE WRITES: Kitty comes home from work, she is dressed in pants and a white shirt (like the one used in men's suits). She is attacked by surprise by a man to whom she owed money. He starts hitting her all over her stomach, solar plexus, navel, and her rib. Kitty falls to the ground many times vomiting all the time. The man unbuttons her shirt, we can see her stomach full of blows, Kitty is in a bra that is loose, letting us see her breasts (otherwise, nothing happens), while the man continues to hit her with all his might her. Kitty's entire chest and abdomen are dirty from her vomiting, until the man gives a final punch to her plexus that knocks her to the ground, the final minutes we can see Kitty stroking her abs while she vomits for the last time. I would like Kitty to say several times "don't punch me in the stomach" Thanks
6/4/2021 10:05:45 AM
Fan Writes in: Dear JLvids, Hi, how are you? Hope all is well with you all and I have an idea that I would like to see. With your permission, I would like to see a female receive hard bellypunches after eating a meal until she pukes out a lot and everything she ate/drank. food of choice doesn't matter or a couple of liters of water, but as along she has a full stomach. She should be blindfolded with another female holding her arms up and behind her back. The puncher and the female holding her can take turns punching her, but the choice is up to them. Would like for her to say "Please no" and "Ooooomph my gut/my stomach". Please wear sports bras, but no nudity. Also, please let the puncher be female and punch with her bare hands. Thank you and all of you to be safe and remain healthy. Sincerely, Anonymous
6/3/2021 6:53:34 PM
Hey guys! This is Upgrade, I am the part time office girl this week. You should know who I am if you are a fan of the belly punching website. I gave myself the name Upgrade if you want to know. So anyway I want to say that we need a guy that will promote our new belly punching videos when they come out to 3 Facebook accounts and 3 VK accounts and one YouTube account. So we will provide you with the Image and the preview that needs to be promoted. Once we can see the preview and image posted on the mentioned belly punching social media accounts we will add that new video free to your DarkFlicks account. (or any one video of your choice) So we are so busy here making new belly punching videos and customs for other niches and fetishes besides bellypunching that we have NO TIME for social media promotion. We are and always will be NUMBER ONE and we need to count on some of you to help the girls here in the DarkFlicks.com Studio. Please email me at Support@JLVids.com Thanks so much LOVE ALL YOU GUYS!!! Signed UPGRADE
6/3/2021 1:48:15 PM
Just in! Customer/Fan Review from the KITTY BUSTED video he ordered! Wow! This video exceeded my expectations. Kitty did an amazing job! Thank you! Joe > DarkFlicks wrote: > >  Hi. Here is the custom video you have ordered. We also added it to your DarkFlicks account. Kitty is very interested in your review on how she did! Also she thanks you for the custom during these hard times with Covid...
6/2/2021 9:16:46 PM
JUST IN: Phoenix has been challenged by Kitty to a fight, but she doesn't know who her opponent is. She arrives at the place, wearing something belly revealing, and high heels, and she finds Kitty waiting for her, with a similar outfit (heels), with something covering her belly (but that can be removed to show Kitty's belly). Phoenix smiles, taunting Kitty about hiding and covering her belly, and she quickly makes Kitty stand there bare belly, and she taunts there even more about her soft belly, that would be her ruin in the fight. And in fact Phoenix begins to pummel and beat the hell out of Kitty's bare belly, punching and hitting the poor Kitty without giving her time to recover and making her feel sick, like she's going to throw up. But Phoenix doesn't stop and goes in the beating, until Kitty can't take anymore, begs her to stop, but Phoenix stops only when Kitty is totally done.
© 2007-2023 DF MEDIA LLC. All Rights Reserved.